How can I help you?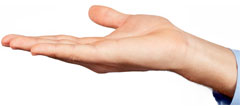 ---
Common problems:
Too much useless stuff
Difficulty locating documents
Trouble managing a big move
Making room for new changes
My goal is for you to feel content with your surroundings. I can help you organize your life, your house, your documents, and your priorities.
---
Services I provide:
Household de-cluttering
Implementing filing systems
Assistance with relocation
Downsizing and space planning
---
Service Details
---
Household De-cluttering
Living/Family rooms, kitchens, closets, bedrooms, home offices, laundry areas
Filing Systems
Household statements, records, bills, etc.
Business records for the self-employed
Relocation
Assistance with moving contractors and realtors
Assistance with packing (limited)
Transporting donated items
Shopping for packing materials (for small scale moves)
Posting and managing on-line sales of unwanted items
Assistance with unpacking and organizing your new home
Shopping for furnishing for your new home
Downsizing
Objective decision-making about what to keep, sell or donate
Assistance finding new homes for items that will not be going with you
Space planning for furnishings in your new home
General Household Management Assistance
Making appointments and meeting with service contractors
Managing changes w/ various service providers i.e. phone companies, health insurance providers, etc.
Shopping for household furnishings
A testimonial by HFL, a retired professor: Pam has not only created order out of chaos, she has actually saved me a lot of money.
---
Member of the National Association of Professional Organizers since 2007